Choosing a nearshore software development team is becoming more popular among customers who desire high-quality results from software engineers in countries with a slight time zone difference.
Google, Tesla, EY, IBM, and many other world-famous enterprises choose nearshore software development teams as a cost-effective and productive solution for their project needs.
But how do you pick the top nearshore software development team?
Read our guide on how.
Quick overview on outsourcing software development teams
Onshoring, offshoring, and nearshoring are the three most common software development outsourcing models suitable for companies.
Onshore software development services
Onshore software development teams are located within the same country as the company or organisation hiring their services. Typically, there is no timezone difference (unless in a huge geographical location like the USA, with several time zones to factor in). Hiring within your own country has the same business practices, but usually, the costs are much higher.
Offshore software development services
Offshore software development teams are located in countries outside a timezone and usually in a far-away region. The software developers are 'offshore' and thus not located in the company's country of origin. Think of US companies hiring a software development team from the Philippines. Typically offshoring entails lower costs, the same quality of work but varying cultural ways of working.
Nearshore software development services
Nearshore software development teams are located 'offshore' yet because of their geographical proximity (location and timezone), and similar business values and practice are considered an extension of an 'onshore' team except for one noticeable comparison – the costs are often cheaper, much like an 'offshore' team. Think of a team in Estonia servicing Europe.
Contact us
Get in touch! Contact any of our people or drop us a line at info@helmes.com. Let's discuss your software development outsourcing plans.
Why choose a nearshore software development team?
Nearshoring depends on the geographic location of your company. Any company with a headquarters close to your country and time zone of origin could be considered a nearshore development team.
In Europe, Estonia is a leading contender for nearshore software development outsourcing because of the high level of IT skills and the creation of the digital e-state.
Therefore, nearshore software development teams are ideal when they are in a nearby location with a suitable time zone and similar cultural characteristics like below.
1. Reduce communication concerns
Communicating with colleagues across the world is a familiar problem. Communication disagreements are one of the central problems impacting the software development process.
Nearshoring removes that concern because team members live nearby, thus similar time zones.
Another point to consider is the cultural and language barriers. Working with people who share common business values and practices is much more manageable. There's better access to well-established business practices when contracting a nearshore software development company.
2. Meeting nearshore teams
Europe is a relatively small area for nearshore software development, so travelling to any nearby country only takes a few hours. This allows for quickly meeting the development team when required. By contrast, contracting a unit from another continent would incur fewer opportunities to meet in person and even online due to timezone constraints.
Estonia is a country in North-Eastern Europe, so it won't be a problem getting there and meeting the team personally. Estonia is currently the leading destination in European nearshoring with a welcoming business environment and a highly developed IT industry. That is why so many Western companies aim to mirror Estonian nearshoring.
3. Easier to manage
You could argue that it is easier to manage teams when collaborating within the same building. Still, nearshoring is a middle ground between complete control over your teams and the complete absence of supervision.
Hiring a nearshore development team means the software development team can remain an integral part of the collaboration process rather than just a random client who works abroad.
4. Begin fast
When companies outsource software development nearshore, one of the noteworthy benefits is that the nearshore team begins performing on the project immediately. Helmes, for example, uses the Quick Start model for onboarding new projects to gain a holistic understanding of a company's IT infrastructure. Using this form of project management plan means the first sprint can be accomplished in weeks from the first day.
Whilst having an in-house team working on a project is almost always the preferable option, working with new teams has certain disadvantages.
If you hire a new team – the newly assembled team needs time to get to know each other to understand each team member's way of working. There is no need to worry about such practices with nearshore software development teams. Teams know each other already, so they will be ready to work once engaged.
The key benefit that nearshore software development in countries like Estonia provides is that local developers teams consist of highly qualified professionals who remain employed for their companies long-term. That is why the teams at Helmes are close-knit and capable of working together at their top efficiency. These teams are committed to working together and performing at the top of their potential.
5. Adding specialists to your in-house teams
Despite excellent in-house team management experience and talent pool, the team may still lack a couple of highly specialised employees. In that case, hiring nearshore software developers will fill the talent gap needed to finish the project.
Nearshore software development teams plug the talent gap
Many international businesses are building nearshore outsourcing because they need to remain competitive in their market.
Some customers have concerns about offshore outsourcing, so many opt for nearshore outsourcing.
Although nearshore software outsourcing is similar to offshore and onshore models, the core difference lies in the timezone. Better communication and outcomes will naturally occur if the contractor and the software development team are closer.
The global tech talent deficit has recently become a critical issue, so many companies seek nearshore outsourcing benefits.
This deficit amounted to 40 million unfilled jobs in 2020. According to Forbes, by 2030, the shortage is predicted to reach 85.2 million workers. During these ten years, the skill shortage will cause an $8.4 trillion loss in revenue for companies worldwide.
Advantages of software outsourcing companies
The nearshore development model that Helmes implements is perfect for businesses concerned about vast geographical differences. Companies can hand over product and software development to our experts who are not too far away.
Helmes nearshore software development is a nearshore outsourcing model involving a software development team that is geographically close to our customers (2-4 time zones away from one of our global locations).
These benefits enable customers to distribute the tasks, schedule online meetings and carry out processes necessary for effective team management and result generation.
Another benefit of a nearshore outsourcing company is that the teams can quickly meet their colleagues personally. Short distances make air flights less time-consuming, help customers communicate their needs, and improve the teams' performance.
How to choose a top nearshore software programming company
Maximum 2-5 time zones difference
Smooth communication is always a priority for us as we want our teams to understand your requirements. Considering that our nearshore developers are close to the customers, they share similar working hours, enabling them to respond as fast as possible.
Those companies that prioritise minimal time difference between them and software developers choose a nearshore company based in Estonia because of its advantageous timezone. At UTC+2 (UTC+3 in the Northern Hemisphere summer), Estonia is located in a timezone where communication with the US east coast, all of Europe, and the Middle East collaborate on the same working day.
Although there may be cheaper nearshore companies located in other parts of the world, the level of IT skill sets combined with Estonia's timezone makes it highly advantageous for businesses looking for first-class IT solutions.
Helmes has teams in Estonia, the USA, Latvia, Poland, Georgia, and India, covering every time zone and region.
Close geographic proximity
In most cases, Helmes' nearshore software development teams are located close to our customers. Our proximity enables smooth communication and quick-fix solutions to emerging problems.
High cultural sensitivity towards local work practices
Even though most of our nearshore teams are abroad, our software development teams are international. You can be confident that, for example, that we have worked on projects in both the West and China – our cultural sensitivity remains appropriate for what region we do business in, but our result-oriented mindsets never differ.
Cost-effectiveness
Every company does not want to sacrifice quality at the expense of cost. However, hiring quality staff for more competitive salaries is an option with nearshore software development services. It is more expensive to hire a team as employees compared to outsourcing a team.
Highly skilled experts
Estonia is a digital and software development powerhouse. The entire Estonian state is widely acknowledged as the best in the world. Estonian software engineers, from Skype to other tech unicorns, not only built the Estonian e-state but have a wide range of tech skill sets.
English proficiency
Another advantage of nearshoring is that most IT experts globally (and certainly in Estonia) are bilingual or trilingual. The working lingua franca in Estonia is Estonian, English and Russian – meaning Estonians can easily articulate with their contractors, ensuring a great understanding of the intended business goals.
How nearshoring companies work
If you plan to collaborate with a nearshore software development company, here are a few pointers you need to keep in mind when cooperating with an external partner.
Share your business needs. If you decide to go ahead with nearshore developers, thoroughly analyse your desired product and understand the software programming languages and frameworks needed to develop it. If you require highly-experienced and qualified nearshore software engineers, create a list of demands and precise details to share with the nearshore team. They will provide you with a list of suitable candidates.
Prepare the processes in your company. Several basic details will require your attention. What are the languages you will work in? For instance, most collaboration languages are usually English, but if the end-users are non-English speakers, you must assess whether the teams involved will understand the needs clearly. To ensure that all the processes work perfectly, you also have to consider all the tools for online onboarding.
Provide your external partner with details of your needs. In most cases, you receive complete control over most processes—from pre-screening the potential candidates to the hiring processes. Find a partner that ensures transparent processes and lets you monitor hiring mechanisms.
Deciding on the right software programming company,
Companies like Helmes should be a Europe based nearshore outsourcing company that offers world-class software development.
For instance, Helmes once started working as a nearshore software development company. Our founders understand that the goal of our company is to help customers hire experienced and skilled developers nearshore, for example, in Estonia. Helmes has been ranked among the leading companies in Estonia to work for, and we are also ISO certified.
These are vital traits in choosing the right software outsourcing company.
International countries choose nearshore software developers for their European approach to work, company values, transparent processes, and substantial experience working with other European customers.
With Helmes, you will not have to worry about the many challenges a company faces when hiring a nearshore software development team. We ensure smooth cooperation and look for candidates suitable for your needs while letting you have control over all processes.
Companies that have already worked with us for several years
Many companies choose to work with Helmes because we have the top nearshore software development teams in Northern Europe. Helmes offers tech strategy, service design, software development, and data management, focusing on real and attainable business growth.
Here are just a couple of examples!

Telia
Helmes and telecommunication company Telia Finland, together with Turck Vilant Systems, recently took a process used in big warehouses and applied it to retail.
This new solution changed the retail sector. Telia Finland has fewer logistical mistakes and accounting errors and saves enormous time and energy. Furthermore, others can use this solution on all products, not just technical gadgets that Telia sells. Helmes tested the RFID with different objects, even ones with liquids involved.

FluxLoop
Norway's fluxLoop and Helmes have had a highly successful nearshore work relationship. Helmes creates different web-based and data analytics solutions for fluxLoop, a leading analytics provider for the mobility and retail sectors.
The teams at fluxLoop analyse signals from smartphones and sensors to create accurate and verified snapshots of individuals' physical flows, allowing clients to acquire actionable insights and efficiencies to drive revenue whilst protecting end-user privacy. Helmes supports their team regarding end-user products and services.

OECD
The Organisation for Economic Co-operation and Development (OECD) measures productivity, and global trade and investment flows through its extensive network of specialists. The OECD sets international standards on a plethora of issues, from agriculture and tax to the safety of chemicals.
There are four teams at Helmes cooperating with the OECD Headquarters in Paris. We are creating different internet applications, developing a statistics module, working on publishing and documentation management, and developing collaboration tools for external and internal users.

Solera
Audatex is one of the core brands of Solera Holdings. Solera's companies employ more than 6,000 people in more than 85 countries across six continents and have a global network of more than 200,000 customers. Helmes has been working with Audatex in Europe, the United States, and Russia.
Helmes works with Solera Audatex on Audanet, facilitating communication between insurance companies, repair shops, assessors, and others. The main product on Audanet enables insurance companies to send cases to assessors to estimate costs and repair shops for mending. Users can check calculations against the rules defined by the insurance company.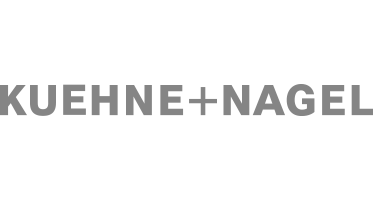 Kuehne+Nagel
Kuehne + Nagel is a leading global provider of innovative and fully integrated supply chain solutions with 125 years of history. K+N is the largest sea freight and second largest air freight forwarder globally and the third-largest road transport provider in Europe.
Helmes developed a tool for digital monitoring and visibility of temperature-sensitive cargo in various types of transport – primarily for pharmaceutical shipments in the air and on the road. The system is integrated with the cloud of sensors and allows for setting up different temperature patterns and alarm scenarios for each parcel. The solution was granted the "Best Use of RFID to Enhance a Product or Service" award of 2015 by Global RFID Journal.
Your nearshore software development team – Helmes
Nearshoring has quickly become the most popular type of outsourcing in the IT industry due to the advantages it provides Western companies.
Starting with the convenient geographic location and high levels of tech skill sets of Estonian outsourcing companies, the benefits of nearshoring are more evident than offshoring.
Considering the rapid development of the e-state and IT industry in Estonia, it comes as no surprise that Helmes has become a leading outsourcing destination in Europe.
Estonia is easily the digital powerhouse for European nearshoring, so to speak to us today on how our methods enable at least 150% efficiency both in delivery and ownership costs compared to other outsourcing models.
Contact us
Get in touch! Contact any of our people or drop us a line at info@helmes.com. Let's discuss your software development outsourcing plans.