Ticket sales have never been easier and cleverer. Here is the case of Estonian ticket broker Piletilevi and the country's most popular theatre.
Find out how to make an online ticket selling system that can easily handle thousands of purchases a minute and gives you a fantastic insight into the selling process.
If you are running a business that's dealing with selling tickets you have probably had many issues, starting from long queues to an online system crashing under the weight of hungry ticket-grabbers.
Helmes has a long experience with developing one of the most efficient ticket selling systems in the world.
Estonians are a theatre-going nation. The most popular of the playhouses is Tallinn's Linnateater. At the beginning of every month, tickets for the whole month come on sale. They are usually gone in less than three minutes, and it's become sort of a national sport to get them. But Linnateater also needed a very reliable and well-built ticket selling system. You don't want the system to fall on its back when the traffic gets crazy. Helmes came to help.
See also: Building innovation with custom design and software development
A Ticket Selling System that Makes Sales Easy
Linnateater uses Piletilevi's online ticket selling system, which is the biggest of its kind in the Baltic states. Helmes has been a partner to Piletilevi for many years; eight dedicated members of the Helmes team work daily to maintain and improve Piletilevi's ticket selling system. New ideas are always being discussed both in-house at Helmes and with the client, with the result that Piletilevi now books roughly six million tickets a year.
The complete ticket-selling cycle on your screen
With an online ticket selling system, you can take care of the whole cycle of the process – from planning, advertising, payments, and online reporting, and ending with ticket control apps. You can even tell whether your commercial on TV helped to sell more tickets during the airing period to make better marketing decisions in the future. The real-time overview of how your tickets are selling is letting you know whether you are in the "red" or "green" zone with your event. You can act before it's too late.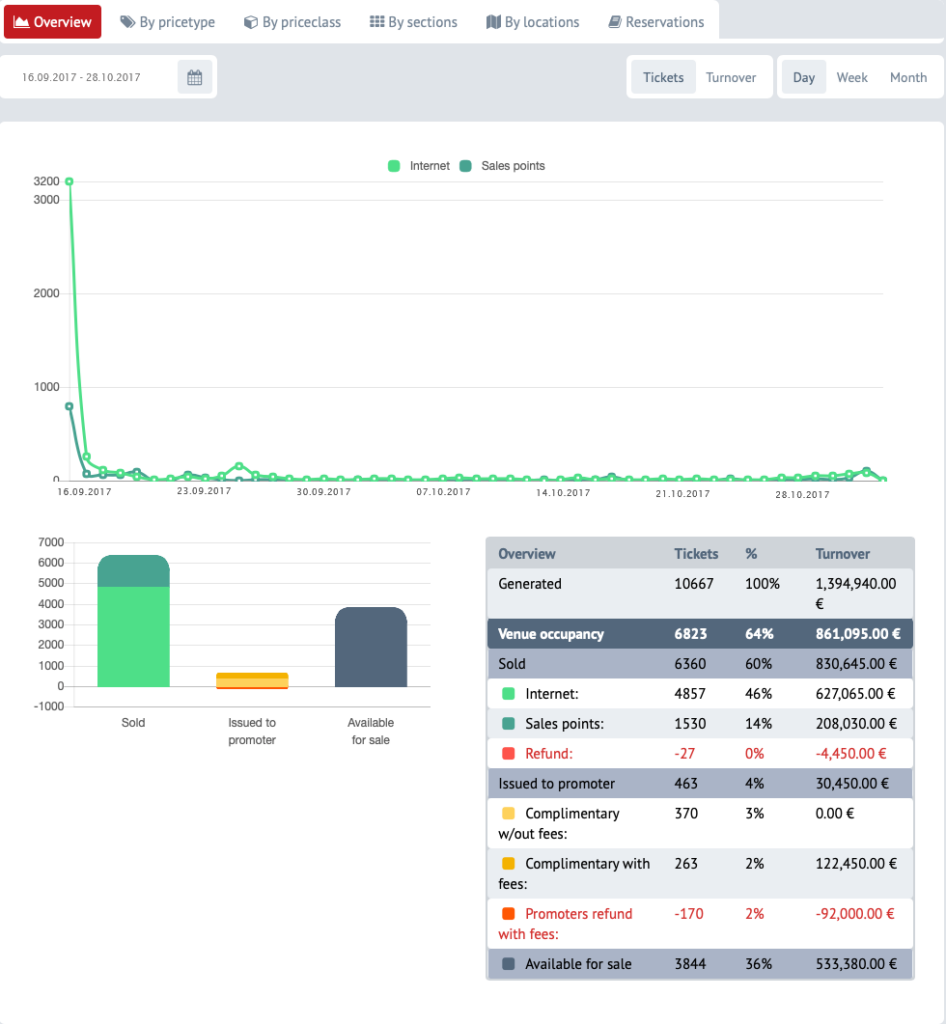 Helmes builds their online ticket selling system step-by-step, starting from their clients' most urgent needs. You don't need to pay huge sums of money to begin; you even pay less than for the ready-to-go ticket selling systems that are available out there.
A good ticket selling system is a balanced mixture of flawless software architecture, a compact server solution, and a working business model.
Information and convenience that your customer needs
Piletilevi has a controlling and reporting system which offers all the functionalities important in a ticket selling system for theatres, concert places, cinemas, and football stadiums – from the smallest venue to the largest. You can easily add the description of a play or event, and pictures and videos to help visitors choose the right shows for them. Users don't have to be registered to buy tickets. The purchased tickets will be sent to customers' mobile wallet, to iBooks, or as a PDF ticket to their e-mail address.
Our ticket selling system is easy to use for purchasers; you can choose the seat in the row you like, and it doesn't matter if the theatre-hall shape is round, square, with balconies, or some non-traditional seating type is used. Payment is easy online with provided bank links or a credit card. There's no need to stand in line; it's easy and fast.
You can also integrate accommodation and transport tickets purchases into the system so that if your clients want to come to your event they can also buy their plane ticket and book a hotel room on the same platform.
A ticket selling system that connects easily
There is also a very important functionality regarding online marketing on your own system – every part of the online web shop is counted and possible to turn into marketing revenue.
The ticket selling system is easy to integrate with social media platforms or any other third-party solutions. It's also fully configurable to fit the right corporate colour scheme, and it has an excellent look and feel to provide user experiences clients appreciate.
Most important features
Our system manages the sales of leading ticketing companies in Estonia, Latvia, Lithuania, and Belarus, providing easy real-time cross-sales from more than 700 physical sales points in the four countries (you can also add pop-up sales wherever in the world you need them in minutes). It includes options to deal with multiple currencies, multiple languages, and has a design ready for different business cultures. Of course, our ticket selling system takes into account Internet security and differing legal requirements, such as GDPR.
Up and running 24/7
Cashier functionality
Multiple-language support
Multiple-currency support
Gift cards supported
You always know how your tickets are selling
Marketing and newsletter functionality
Group tickets and group booking
Various ticket categories supported
Supports cloud
Easily scalable; our ticket selling system can handle sales of hundreds of thousands of tickets per minute
Promoter personal sales management and sales channels
Customer-Relationship-Management (CRM)
Event Revenue Management, dynamic pricing
If you want a ticket selling system that offers you insight and control of the whole purchasing cycle and raises your overall sales, then contact us. We will surely find the solution you need.
Get in touch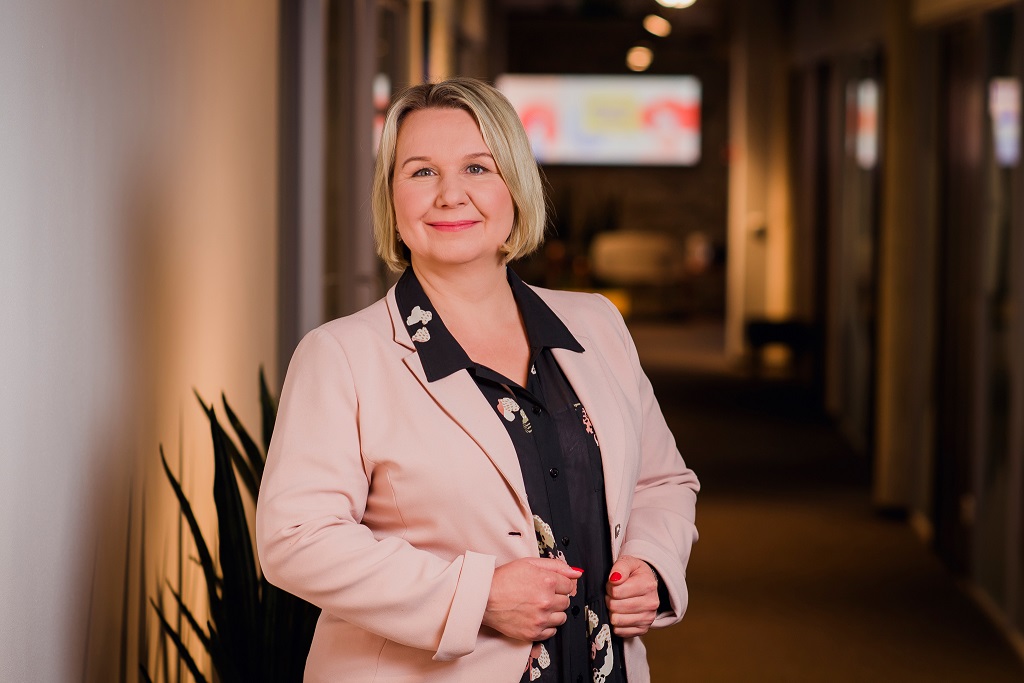 Get in touch
My team developed the solution. Let me know if you need help with your ticket selling system! We can help.
Maarja Kaasik
maarja.kaasik@helmes.com