"The most expensive place on earth" is how Frits Keij characterizes Zurich, the city from which he was trying to extricate his company's software development in 2007.
Keij, then a board member of the German insurance solutions provider Audatex, was part of a team searching for a new model for software development. High costs were killing the company's profits and they needed a new partner who could do development for 50 countries.
Money and trust
The selection team examined the usual suspects, including India and China. But the cultural differences in those markets, not to mention their time zones, ruled them out.
The team then looked closer to home, preparing a long list of markets, including Poland, Hungary, the Czech Republic, Latvia, and Estonia. These markets were a two-hour flight from Zurich with a one-hour time difference. "Five were chosen for a development test," says Keij, "and Helmes was best in class for software quality." (Audatex is still a Helmes client today.)
(See also: Solera Audatex Insurance Automation Software for End-to-End Claims Management)
Although at the time Eastern European prices were lower, savings was not a prime motivator. Keij knew that Eastern Europe would not remain a low-cost center forever. "The most appealing thing about Helmes was that they knew a business relationship is about trust. Because when you hand over your development work, the cost of change is high, and you want a long-term relationship."
Developers in your business
In 2009, Keij found himself once again looking for an IT partner, but this time as owner and managing partner of Axell Claims Group, which markets smart IT solutions for front-end customer relations in the insurance business. He once again turned to Helmes.
Ten years later that relationship is still strong.
Keij currently spends one week out of six in Estonia, though contact is regular. "I don't attend daily standups, but we're in contact daily – usually a Skype chat lasting from one to five minutes. Every Wednesday I meet virtually with the team."
Both companies have made a real investment in the relationship. "In the beginning, before the developers really knew my business, they needed a use case to execute. But now they're in my business. I can come to them with an idea that's not perfectly clear, and they challenge me, offer their own ideas, and together we bring it to life."
(See also: How Axell Claims is Taking Insurance Automation to Another Level)
Nordic, not Eastern European
Keij is familiar with how off-the-shelf software solutions are often considered to be a better bargain. "But customization," he says, "is often expensive and sub-optimal, because often the customer actually has to adjust to the product." He prefers the Helmes model and the flexibility that comes with it.
"My Dutch colleagues will occasionally ask me where I get my IT. I say Estonia. They say, 'Oh, Eastern Europe.' I explain to them that Estonia's business culture is very similar to Holland's: high-quality products are delivered on time and on budget; good English is spoken. I also talk about Estonia's e-pedigree and its development of e-government, e-healthcare, and e-taxes. Estonia has a Nordic culture and mindset; it's not Eastern European. And in some respects they are way ahead of us in Holland."
Total cost of ownership
Although development in Estonia is still cheaper than in Holland, price is no longer a major selling point. "I can tell you that an hourly price doesn't tell you anything about what you'll pay in the end. You can always find a lower-priced company, but then usually you'll pay for more hours, whether during development or afterwards with maintenance and changes."
Keij prefers to focus on total cost of ownership. "Axell platforms are done on time and on budget. They are trustworthy and never down. A quality platform that works means we save on maintenance costs. And you can't ignore GDPR demands – the healthcare insurance business is a privacy-sensitive environment with zero room for error."
"I consider Helmes to be my IT department," says Keij. "And I don't treat them differently in the business relationship." He says the fact that Helmes isn't part of his company has never been a problem. "My developers don't hold back their opinions just because I'm the customer. We act as business partners, both of us seeking only the best solution. If I have a stupid idea they tell me!"
Fewer worries, higher quality
Today, Keij no longer finds significant costs savings through outsourcing in Estonia. "Compare what I pay in Holland versus Estonia and there's practically no difference. A staff member in Holland requires salary, pension, taxes, plus paying them during holidays and when they're ill. Calculate that versus hours of productivity and it's about the same."
"On top of all that, IT is Helmes' core competence."
A little more than a decade ago Keij might have been trying to solve a cost problem, but what he walked away with was a quality solution. "With Helmes, I have fewer worries, higher quality, and a great relationship. And I'm not the only one. Companies stay ten to 15 years with Helmes. There's a reason for that, and it's not because they can't easily leave."
If you're thinking of outsourcing software development start with is Jan van der Kleij, our partner in Holland. He'll give you the information you need for a smooth onboarding and help you to find the right team from Helmes to get your project started.
Jan van der Kleij:+31 6 538 38 654; jan@scorpiwave.nl; www.scorpiwave.com
You can also contact one of our partners Eliis Väert. Her team is developing software for Axell Claims.
Get in touch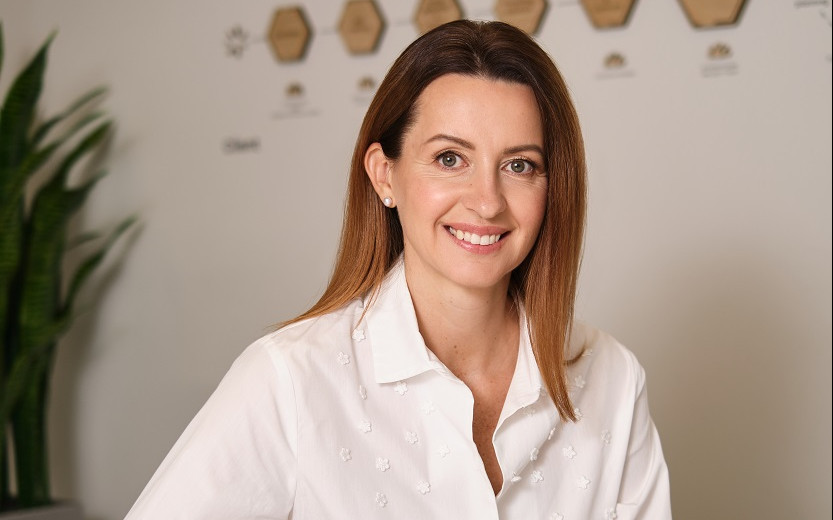 Get in touch
Let me know if you have a software development challenge to solve! We can help.
Eliis Väert
Partner
eliis.vaert@helmes.com
+372 502 1150