Maximising automation is the action plan for majority of businesses. However, it can be easy to forget that continuous availability of digital services is not a default guarantee. A well-designed architecture and proper tools can come to the rescue.
Telema is a company which provides EDI (Electronic Data Interchange) service for its clients. Orders, dispatch advices, invoices, and dozens of digital documents are delivered between its partners.
The technical core of the Telema services relies on Aurea ESB (Enterprise Service Bus) software CX Messenger. Helmes is a partner for Aurea in the Baltic and Nordic region, providing technical support for Aurea products and providing architectural guidance with suggestions for best practises.
Helmes collaborates with Telema to design, modernise, and optimise the existing ESB platform daily to meet business growth and ever-rising expectations on performance.
As Aurea ESB has a central place in infrastructure as the backbone of the business, there is no room for error or failure.
Properly designed integration layer makes your digital business bulletproof
One of the reasons to use Aurea ESB is to eliminate point-to-point connections and optimization of resources re-usage. And of course, making the delivery of services unshakable.
CAA (Continuous Availability Architecture) guarantees failover scenarios, making services available for your clients 24/7.
The ESB layer carries the responsibility for integrating all the communication counterparts. ESB translates a message to the correct format and sends the message to the correct consumer service.
Well-designed architecture, along with product functionalities, allows us to deploy changes weekly with zero downtime in the availability of services.
Business process monitoring
The business process monitoring tool Aurea CX Monitor runs on top of the ESB solution.
The possibility to track message exchange between services and servers is a significant way to uncover any technical error patterns and further optimise your business processes. Discovering bottlenecks or overscaling helps to adjust the system for optimal resource usage.
Providing statistical metrics for your processes helps to foresee problems and take preventive measures. When problems do happen, you can locate the root cause of the issue instantly without spending valuable time to search through different applications, log files, etc.
In one case, from our monitoring solution, we were able to recognise patterns to foresee and prevent crash in one of Telema partner systems. With properly set up monitoring, we were not only helping Telema but were able to help Telema to inform their partner with preventive measures.
It is much cheaper to foresee and prevent a problem than to deal with the consequences that come when a business goes down.
The benefits of this kind of enterprise solutions include:
Continuous availability. A guarantee that all the parts of your digital business are always functional and available.
Certainty 24/7. All crucial information and functions are fully backed up.
Scalability. To grow your business, you need the freedom to scale in every direction. You can expand your client base and deliver more documents without losing valuable time in document processing and delivery speeds.
Monitoring. It's good to be aware of the health of your infrastructure and be preventive on discovering possible problems.
Cost efficiency. It is always cheaper to make changes in one layer than in multiple different systems (preventing point-to-point nightmares).
As a large portion of Telema's business goes through our Aurea ESB solution, the responsibility and expectations for us are high. Therefore, a good day for Helmes team is a day when everything is working flawlessly and existence of our ESB platform will stay unnoticed.
It is a priceless value when you can be sure your systems are up and running and, most of all, stable!
Get in touch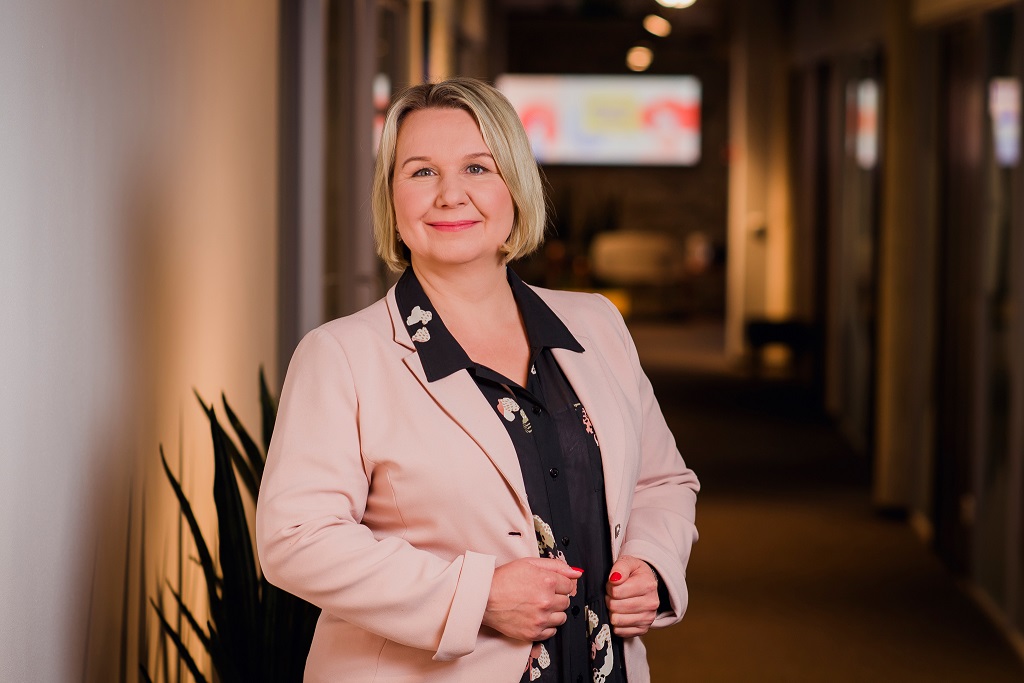 Get in touch
Let me know if you need experienced Aurea software specialists! My team can help.
Maarja Kaasik
maarja.kaasik@helmes.com