If you want to tour with your theatre or hold your festival in various places around the city, then ticket-selling could be a headache. Estonian ticket broker Piletilevi has a solution that puts an end to endless queues and makes it easy to manage various events or a tour.
Estonia has its own big film festival every year called PÖFF, or the Black Nights Film Festival. It is a much-anticipated event in Tallinn that takes place at the end of November. Not long ago they had to find new venues to show movies in and it is very difficult, time-consuming and expensive to sell tickets separately to many different halls all over the city.
Helmes came to help Piletilevi with the design of their ticket selling system.
Piletilevi's ticket selling solution enables to add a new venue very quickly. It is easy to cover both big concert halls and small cultural houses in rural places. You just need to book the venue and everything else can be handled by the ticket selling system – from the simple act of buying a ticket to the whole ecosystem of customer relationship management (CRM). It handles everything in the ticketing environment, from loyalty programs to accreditations.
READ ALSO: A Ticket Selling System that Makes Sales Easy
So now PÖFF had a partner who could help spread the film festival all over town – with more than 10 different locations and even more halls.
Integration with Eventival
Tickets to PÖFF come on sale a week before the event begins, with more than 800 movie sessions bookable for fans of the cinema. The system that Helmes has designed for Piletilevi has to be fast and easy to manage.
The system is integrated with Eventival, a widely used event management system, where every movie has a code. Eventival and Piletilevi's systems communicate with each other with an API interface and share information. The systems integration means less work by hand and fewer mistakes. It also means faster progress.
With this ticketing system, you connect all of your sales channels online – the festival's web page, the ticket seller's own online channel, and the physical sales points. All the benefits of discounts and accreditations can also be used in all those channels.
The event organizer's side of the ticket selling system
If you have an event coming and you don't want to worry about how the tickets are sold, this ticket selling system comes to help you.
Here are the few steps that must be done before you can start selling thousands, or even millions, of tickets:
You put together a detailed event schedule with all the venues,
The ticket selling system administrators check whether they already have these halls and rooms in their system. If not, then the new place is entered, only taking a few minutes with the system,
You enter the ticket prices and different discount levels. All that info will be turned into codes that can be easily attached and tracked,
You now create events that you want to sell tickets to in the system. It takes ONLY three minutes to create one event,
The ticket selling system is also integrated with a website and client management system. That means that it understands automatically if a customer has a right to a discount or whether he or she is a member of a sponsor.
And you are done – the sales of tickets can begin. For example, it takes about a week, to set everything up for PÖFF, and they have approximately 800 movie sessions.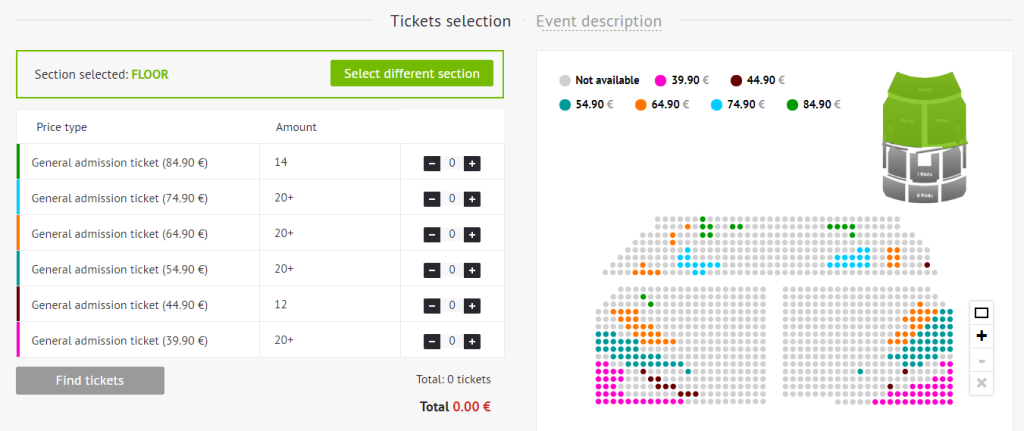 A convenient solution for your visitor
Piletilevi's tickets selling system is designed to your visitors; here's how they will experience the ticket buying process:
They choose the play or movie on your website,
They buy the tickets (without leaving your website) and they can also pre-book cafe tables for any snack and coffee time,
The tickets will be sent via e-mail or travel directly to a mobile wallet.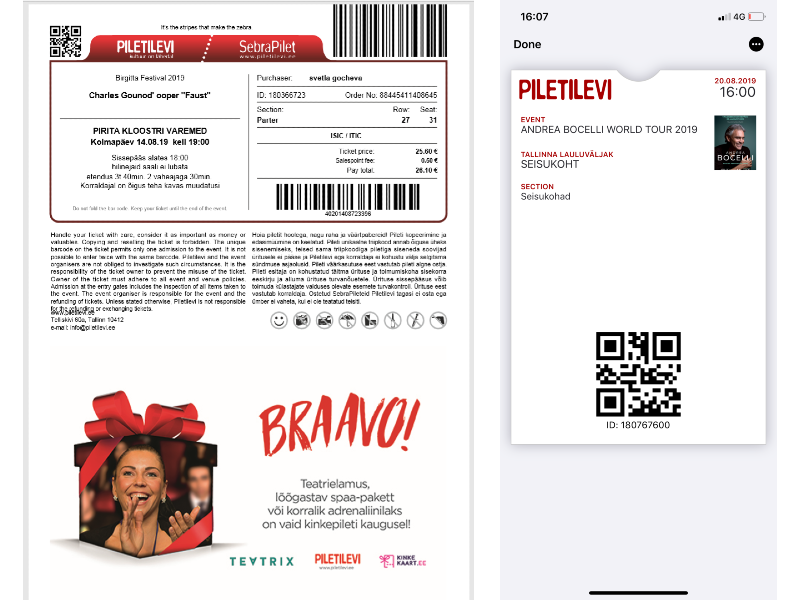 If your theatre or festival already has a ticket-controlling system and it can be integrated with other systems, then it can be integrated with Piletilevi's ticket selling system as well. But if you do not have a solution yet, then Piletilevi offers you both its software and hardware. In both cases, the tickets can be digitally verified.
The ticket selling system we have built can sell tickets to whatever event you can think of – cinemas, theatres, museums, water parks, etc.
You just need a simple web page, and all other aspects can be taken care of by system administrators.
The message is simple – wherever and whenever you hold an event, you can use the ticket selling system that has worked wonders in so many places already.
Get in touch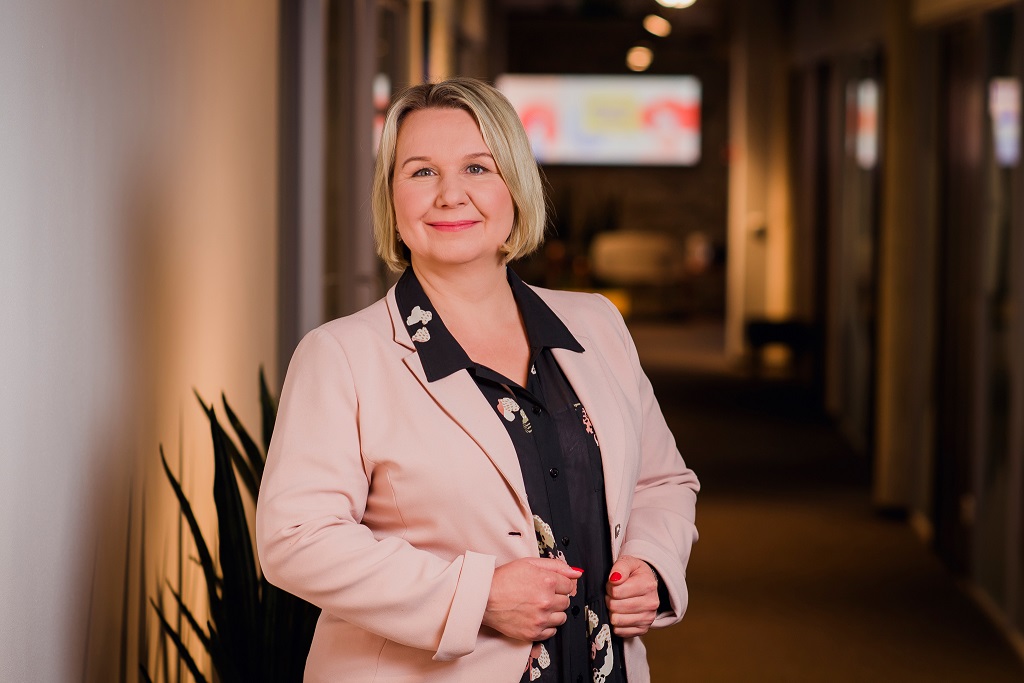 Get in touch
We are experts in building ticket selling systems. Let me know if you need one! We can help.
Maarja Kaasik
maarja.kaasik@helmes.com