Helmes offers an opportunity for a passionate C#/.NET Developer, a team player who would help us build a business-critical component of the client's business support systems. 
Project Domain: Insurance
Our Client is a leading global provider of integrated vehicle lifecycle and fleet management software-as-a-service, data, and services.
VPI product is the data processing software of Market Scan. Market Scan is a well-known brand in the Netherlands industry that functions within the insurance market as a "Hub" between insurers and cover holders.
The system is being rebuilt using new technologies to be available within a Platform that will combine the strengths of all Market Scan Products available.
Technologies:
Back-end:  .Net 6, Entity Framework Core, PostgreSQL
Front-end:  JS, SCSS, React, Redux, Client component library.
Apply Now
We are looking for a C#/.NET Developer with:
Solid knowledge in .Net
3+ years of relevant work experience
Experience in functional development in a microservice architecture
Ability to discuss with the team lead chosen solutions
Experience in working according to Scrum
Good collaborative skills
Self-driven and innovative
Effective at time management
English B2+
What's to expect as a C#/.NET Developer at Helmes:
Write clean, scalable code using .NET programming languages.
New feature development and integration implementation with 3rd party services.
Write unit tests.
Write documentation, and describe decisions in both visuals and text.
Learn how the system works, find conceptual issues, and propose ways of improvement.
Coordinating cross-functionally to ensure projects meet business objectives and compliance standards.
Performing code reviews.
Maintain release activities.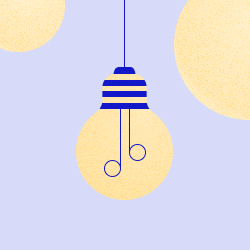 Benefits:
Possibility of working together with the top-edge professionals in a high-performing and very effective business unit.
Official employment or B2B
Remote/hybrid work.
Great opportunity for professional grow.
Medical insurance and sport compensation.
Corporate events.