Excellent weather, beautiful nature, good company, and the feeling of doing something worthwhile that will have an impact for decades, perhaps even centuries… These are the words to describe the last Sunday of September when Team Helmes joined forces with Koosloodus Foundation for a joint tree-planting session. Read from our blog post why we are determined to turn the event into a tradition.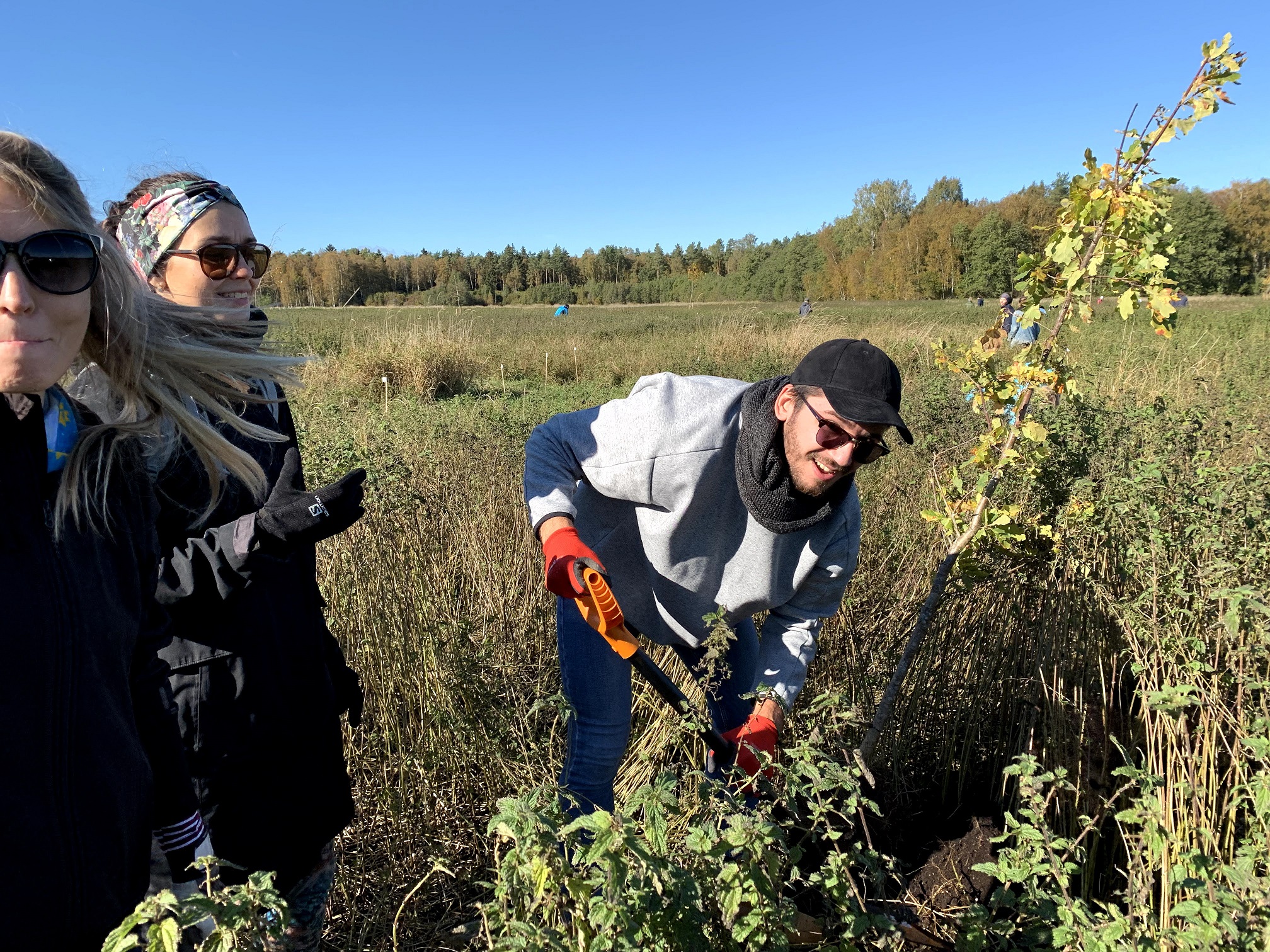 For Helmes, sustainability has always been high on our values list. In addition to environmentally friendly offices and flexible work arrangements that reduce the need for commuting, we have also supported third-party environmental initiatives. As our team includes a lot of environmentally conscious colleagues who want to actively contribute, taking our green efforts out of the office with the help of Koosloodus seemed a match made in heaven.
Koosloodus is a non-profit nature conservancy organization founded in 2018 with a goal to protect, save and maintain Estonian nature. Their activities include preserving old nature forests, developing forest areas, planting trees, and installing birdhouses. With help from private individuals and companies, one of their goals is to get one million trees planted in the coming years.
A 100-year view of the forest ‒ with an agile touch
According to Jüri Kaljundi, a co-founder of Koosloodus, the organization takes a 100-year-view of its activities. They cooperate extensively with plant nurseries, environmental educators, and nature organizations to cultivate their forests in a smart and sustainable manner.
At the core of their attention is planting and maintaining mixed broadleaf forests, where oaks, maples, ashes, and other broadleaf trees can thrive. They intend to keep the forests as woodlands forever ‒ as opposed to single-species forests cultivated for profit.
However, a significant hindrance to planting new broadleaf forests characteristic to Estonia is the deficit of suitable tree plants. Jüri Kaljundi joked that they have already exhausted the local inventory. That's why they recently started collecting seeds from trees and sowing them to ensure a sufficient supply of plants, thereby adding a few extra years to the forest restoration cycle.
While we can easily relate to the organization's long-term perspective and comprehensive approach, it turned out to be not the only common ground. As several of its founders come from the tech sector, it's no wonder that Koosloodus follows agile principles in its activities ‒  which matches our way of operating at Helmes. For example, Jaak Sarv, a co-founder of Koosloodus, described how they initially ran an MVP four years ago, installing a couple of birdhouses. After the initial success, they moved to the subsequent iterations ‒  buying the first plots of woodland and restoring and maintaining mixed forests.
Reforest, reenergize, repeat
We planted over 100 new trees during our morning effort and prepared hundreds of already planted young trees for winter by clearing grass around them. To see a grassland transform into a fledgling forest before our eyes was nothing sort of magical experience.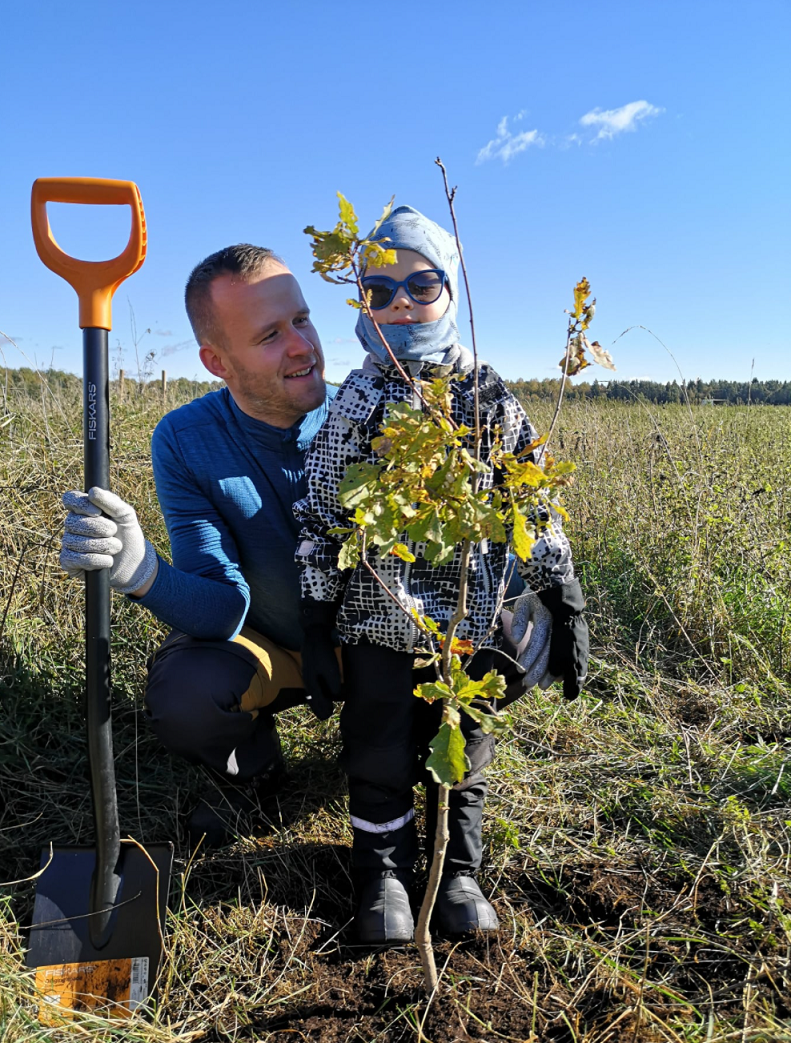 "It feels super good to be able to do something tangible and purposeful ‒ to actually dig a hole in the ground and plant a real tree. It means a lot to me that our goal here is to grow a beautiful precious forest that will stand tall also in a hundred years' time," says Aino-Silva Tali, Team Lead Competency Manager at Helmes.
"I believe that events like this where you take along your family and friends and get something done together with other people who care about the environment provide a huge energy boost to everyone involved," she adds.
It certainly feels good to do good! And the benefits extend beyond the environment, as the team members can have a good time, get to know each other better in a different setting from the office, and recharge their energy levels.
It was our second year of collaborating with Koosloodus, and we're determined to make it into a tradition in the future. In fact, we're already planning our next planting session in Spring!
If you would like to learn more about Koosloodus and contribute to the foundation's goals, check out their website: https://koosloodus.ee/in-english/